11 tags
6 tags
"The growing good of the world is partly dependent on unhistoric acts; and that..."
– Author George Eliot in his novel Middlemarch, commenting on the the overwhelming majority of "average" people living "average" lives.
8 tags
"Families rise to the occasion of various difficulties, struggle to love across..."
– Solomon, Andrew (2012-11-13). Far From the Tree (p. 353). Simon & Schuster, Inc.. Kindle Edition.  My response to all the Rick Warren haters who gloated over the suicide of his son with mental illness.  Yes as the article says, it does take a "special kind of terrible to be a jerk over a...
7 tags
"Every family member of a person with schizophrenia whom I met was scared by..."
– Solomon, Andrew (2012-11-13). Far From the Tree (p. 307). Simon & Schuster, Inc.. Kindle Edition.  After reading this passage in the schizophrenia chapter, I couldn't help but think about what courtship and marriage will be like for my children's generation.  No doubt the science of...
10 tags
10 tags
But When is the Finish Line?
It has been almost two weeks since I shared the news on the setback with Sereen.  Many reached out both online and off to express their heartfelt support and prayers after reading the post.  A subset also thanked me for taking the time to write and share, reminding me that the writing creates a vehicle for them to channel this support throughout our journey. After having gone public with the...
5 tags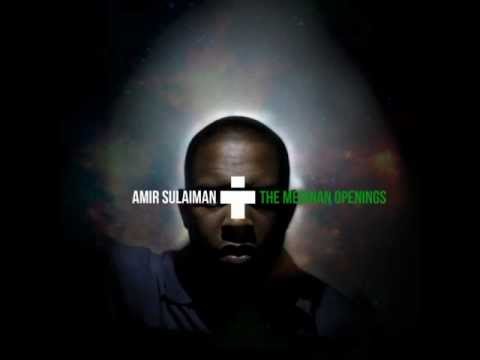 7 tags
Setback
In late December, we took Sereen in for her 18 month post-chemo checkup at the cancer clinic.  Blood and urine tests, chest x-ray, and ultrasound of her one remaining kidney.  All with a laser focus by the caregivers on finding any traces of the cancer.   First the good news.  No cancer.   Then the bad news.  Sereen has had a persistent low level of protein in her blood that the oncologists...
7 tags
4 tags
"For all the value we put on plans and pursuits, what makes us who we are is..."
– Getting Stuck May Help You Grow by Gianpiero Petrigliero So appropriate to read this at a time when I am dealing with one of those life surprises. I write this as I sit with my 4 year old daughter sleeping in my arms in a hospital room we have been in since last Friday. Waiting for the results...
4 tags
"To build a starship, you first have to build a future that converts fiction into..."
– From a National Geographic article on space exploration. Advice for any vision, dream we have. Build it one step at a time.
6 tags
Speech I gave at the M.E.C.C.A mosque in...
"Self-absorption in all its forms kills empathy, let alone compassion. When we..."
– —Daniel Goleman, from Social Intelligence: The New Science of Human Relationships (via trentgilliss) So well said
"If Harvard wishes to retain its primary existence as a gigantic..."
– http://www.theamericanconservative.com/articles/paying-tuition-to-a-giant-hedge-fund/ (via cdixon)
5 tags
"One old bone is as good as another for throwing to a dog, and the earth is as..."
– Louis De Bernieres in his book Birds Without Wings, on how old age is the great equalizer to the range of beauty in youth.
7 tags
Speech I gave at the Willowbrook Mosque on...
7 tags
Watch
Really proud to share the first "promo" video for the kids cancer Foundation my wife and I started in my daughter's name. It's the story of our own daughter's battle with cancer and how it inspired us to bring "wow" to others
6 tags
"In a massive Department of Education study, a child's grades were more..."
– Author Hanna Rosin in her book "The End of Men and the Rise of Women" When I read this it reminded me of a conversation I had once with a good friend who is a high school social worker. He told me that when girls reach adolescence, they seek male affirmation. The father's natural...
2 tags
"The real barrier for most of us is not external. It's our own psychology: we..."
– Daniel Gulati, enterpreneur
5 tags
Getting Them to Stop Hating Us
I was recently asked to write a short paragraph talking about building bridges between the United States and Egypt.  Here is what I wrote: As an Egyptian American, I am many times asked by my fellow Americans what I think can be done to improve what seems more often than not to be a contentious relationship between the two countries.  My answer is very simple - find common causes that resonate...
5 tags
Khutba I gave at the Willowbrook mosque on...
3 tags
"If there is something out there that you want to do to make the world a better..."
– Mike Wood, founder of Room to Read
3 tags
"There is nothing with which every man is so afraid as getting to know how..."
– Soren Kierkegaard, Danish philosopher. Sometimes a quote just hits you in the gut.
3 tags
"Spirituality is discovered in that space between paradox's extremes, for there..."
– The Spirituality of Imperfection by Kurtz and Ketchman. Book I have just started to read.
3 tags
On Explaining Stories
A disciple once complained, "You tell us stories, but you never reveal their meaning to us." Said the master, "How would you like it if someone offered you fruit and chewed it before giving it to you?" No one can find your meaning for you.
2 tags
6 tags
Speech titled "Guidance: Walk Through the...
3 tags
"Human beings can't help it: we need to belong. One of the most powerful of our..."
– Seth Godin quote I came across while reading this post titled "6 Key Lessons Charity Water Can Teach You About Building a Thriving Lifestyle Business".
5 tags
Speech I gave at the M.E.C.C.A Center mosque in...
1 tag
2 tags
"One of the secrets to being successful is to follow through with a good idea. A..."
– Henri Ladwirth, in his auto-biography "Gift of Life". A holocaust survivor, Henri was a successful business man and most importantly to me, the founder of Give Kids the World Village, the magical place we stayed at this past winter during Sereen's wish trip.
1 tag
Watch
Watch this next time you find yourself making the excuse "I can't do that".  From ESPN's OTL: A champion wrestler and motivational speaker, congenital amputee Kyle Maynard set out to achieve one of his most challenging goals: conquering Mt. Kilimanjaro.
1 tag
3 tags
How I Nurture My Professional Network
A friend who is currently completing his executive MBA asked me some questions related to an assignment he is doing on professional networking.   1. What does the word "network" mean to you? The network encompasses both people I directly interact with and people I indirectly interact with that I seek guidance from professionally and personally.  Direct interactions are people I know...
1 tag
"Yes, but I need a majority."
– Adlai Stevenson, 1950s Democratic candidate, on being told he had the support of every thinking man in America. After observing this year's GOP primary, fair to say that there are even fewer thinking men/women in America.
2 tags
3 tags
4 tags
How would you describe in Islam in three words? →
(re-posting my answer to this question on Quora here) Primordial human nature. These three English words are a translation to the third word (transliterated as "fitrah") in the three word Arabic phrase below that Muslim scholars use to summarize Islam: "الاسلام دين الفطرة" Translation: Islam is the religion of [returning to] the primordial nature [that all mankind...
4 tags
Audio recording of a discourse (khutba) I gave on...
2 tags
1 tag
"We tell stories about the dead in order that they may live, if not in body then..."
– Philip Connors, Stories to Live With, Lapham's Quarterly. One of the most honest, piercing, poignant pieces I have read in a long time as the author takes us through his own experience with his brother.
4 tags
"Another test you can use [for finding the work you love] is: always produce. For..."
– Wish I had seen this Paul Graham essay years ago:  How to Do What You Love.  A must read. Here is to making "always produce" my resolution/motto for 2012.